Big industrial week in Cairo, Egypt
On October 8–10, 2019, the Big Industrial Week was held in Cairo (the capital of the Arab Republic of Egypt).
As part of the event, several important events took place.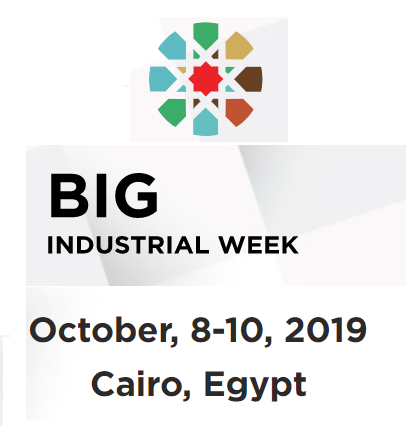 Among them, main plenary session "Africa. Advanced Manufacturing Site" (October 9, 2019). The event was attended by important persons. We had the honor of listening to such speakers as Minister of Industry and Trade of the Russian Federation Denis Manturov, Minister of Trade and Industry of the Arab Republic of Egypt Amr Nassar, Chairman of the Board of Directors of Afreximbank Benedikt Orama, Chairman of the Board of the Federation of Egyptian Industry Mohamed Zaki El Sweedy, Chairman of the Chambers of Commerce of Egypt Ibrahim El Arabi, CEO of Siemens Egypt Emad Ghaly, President of the Russian Federation Chamber of Commerce and Industry Sergey Katyrin. They have discussed the topic of Russian-African cooperation. Such fact as increasing trade volume between Russia and Africa in the recent years was emphasized.
On October 8–9, within the framework of the "Big Industrial Week" International Industrial and Technology Trade Fair and Forum, the second Forum for nuclear industry suppliers took place. It was organized by Rosatom State Corporation and Egypt's Nuclear Power Plants Authority (NPPA).
RPA Digital Regulators, LLC representatives took part in the event as delegates. During four days, all the events of the Big Industrial Week were visited and negotiations with several Egyptian companies were held.