"Digital Regulators" was established in 2002 as an independent manufacturing enterprise. We have been developing, producing, installing and servicing our brand-new and unique product, which is a digital excitation regulator for synchronous motors with brush- type (static) and brushless excitation systems.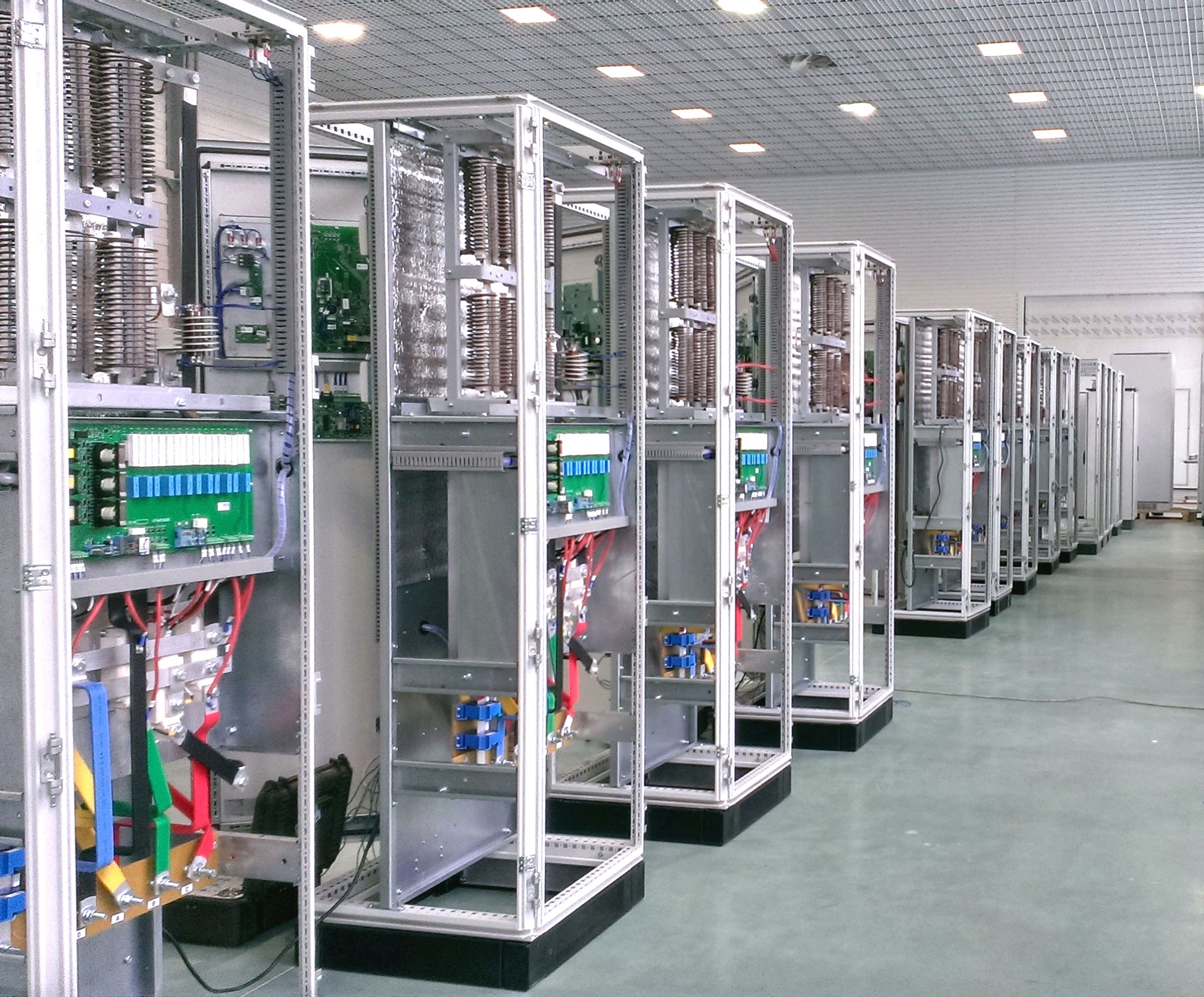 "Digital Regulators" is headed by Vitaly K. Borovik, Ph. D. All our employees are highly-qualified professionals, 95 percent of them hold university degrees in Science and Technology.
Our long experience in maintaining our systems at the customer's enterprises and our expertise in solving complex technical problems allowed creating reliable products with long-term after-sale service available worldwide.

We offer low voltage turnkey solutions for:
- Oil and gas sector;
- Refineries;
- Chemical and petrochemical plants;
- Iron, steel and metallurgical plants;
- Cement and building materials plants;
- Water and waste water treatment;
- Pulp and paper plants;
- Hydropower plants.


Company Key Product

Our best-known product is ANIKRON, a line of digital excitation regulators for synchronous motors. For 17 years our company has been successfully developing, producing, supplying, commissioning and servicing ANIKRON product line.
We eager to be best with the excellent Service
"Digital Regulators" has all staff and resources needed to make maintenance of the company's products in Russia, CIS countries and worldwide. Our specialists not only guarantee that the systems installed will work without failures but also update the software and upgrade, and change if necessary, some blocks and details.

Under our Service Program we provide the following works:

- Excitation system upgrade to fit the Customer's needs;
- Warranty and post-warranty service at the Customer's place of business under service agreements;
- Supervision installation, installation, start-up and commissioning and repair;
- Providing spare parts;
- On-line support and consulting;
- Staff training.

The Quality Control

In year 2007 our company introduced a quality assurance system in accordance with GOST R ISO 9001-2008 standard. Under this standard all our products have been certified for electrical safety and our staff has been certified to perform works and develop equipment for hazardous and highly hazardous industrial facilities. The equipment we produce has been certified in GazPromCert system and has been on the list of the products, purchased by Transneft Company.

Since the year 2013 4 models of the digital excitation regulators for synchronous motors: ANIKRON TM-03 IP 20, ANIKRON TM-03 IP 54, ANIKRON TM-03 B IP 20 and ANIKRON TM-03 B IP 54 have proven compliance to IEC/EN 61439-1:2011, IEC/EN 61439-2:2011 standards, meet the requirements of the Low voltage Directive 2006/95/EC and after all the necessary examination and testing bear the CE Marking.
Company Awards

The products, developed by "Digital Regulators" have been awarded multiple prizes at expositions in both Russia and abroad. In 2010 our excitation regulator for synchronous motors ANIKRON ТМ-02 was awarded with a diploma at All-Russian Contest "100 BEST RUSSIAN PRODUCTS". In 2012 our company became a laureate of STEP INTO THE FUTURE Grand-Prix at International Technical Fair «SAJAM TEHNIKE» (UFI) in Belgrade, Serbia. At the fair our excitation regulator for synchronous motors ANIKRON ТМ-03 was awarded with Diploma for High Technological and Technical Achievements in Electronics.